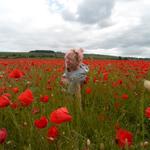 Sensible Yoga for Everyone
General Yoga class at Darwen Leisure Centre, Darwen, BB3 1PW
Great for joint issues, aches & pains, relaxation & getting a good night's sleep
Ring 01254 874900 for bookings
Location
Darwen Leisure Centre Bolton Road,
Darwen Blackburn Bolton Road, Lancashire, United Kingdom
View map full screen
Last updated Feb. 23, 2017, 6:03 p.m. UTC
FEEL NOW YOGA
Hi, I'm Debbie, director of Feel Now Yoga Teacher Training. I am British Wheel of Yoga qualified & an Independent Yoga Network Yoga Elder. I have been teaching yoga since 1999 and practising for over 30 years. I draw inspiration for my teaching from nature and my own teachers; Godfrey Devereux, Peter Blackaby and the late Swami Satya Premananda (Satyananda Yoga).
As well as delivering Yoga Training Courses for the BWY & IYN, I teach around 12 yoga classes a week in the Preston, Chorley and Blackburn areas and offer private tuition and meditation groups in my own small space in Whittle-le-Woods, Chorley. I teach a diverse variety of user groups, from professional footballers (Blackburn Rovers, Everton and Preston North End) to those with profound physical and mental issues. However, the majority of my classes are mixed ability classes that are suitable for everyone. I prefer inclusivity over exclusivity!
I have personally gained so much by using yoga as a method of Self Inquiry; transforming my life from that of a shut down and stressed out Secondary School Science Teacher to the place of modest peaceful contentment, where I now find myself. Therefore, I teach within the context of providing a supportive framework within which each individual can explore their own Self Inquiry through Yoga.
This is why I chose the name 'Feel Now'. It reminds me that we often ignore how we are currently feeling for the sake of some future that may or may not happen. It invites me to tune into, reflect upon and trust my own feelings, so that I can use them to make decisions alongside my ability to think critically and scientifically. Feel Now Yoga invites you to become more intimate with your own experience of life.
Feel Now Yoga uses posture practice (asana), breath exploration (pranayam) and meditation as lenses through which we can conduct our own Self Inquiry, so that we may reclaim a balanced, harmonious and honest dialogue between Body and Mind.
Website:
http://www.feelnowyoga.com/
Qualifications:
BWY (Diploma Course Tutor), BWY (Diploma Holder - Qualified Teachers), IYR (UK) Yoga Register - Yoga Elder, The Register of Exercise Professionals
Phone:
07940 594374
Private teaching available