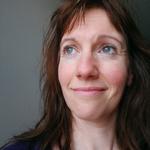 Gentle morning yoga
Breathe, stretch and relax. Anyone who can move and breathe can gain the positive effects of a regular Yoga
practice. Over time, you can expect a better balanced, stronger and more supple body and a more peaceful mind.
My Monday morning classes are gentle classes based on hatha yoga and functional movement. They are suitable for
complete beginners, people returning to yoga after a break or injury or anyone looking for a less physically
demanding practice. Alongside my yoga teaching I am a qualified Feldenkrais practitioner and I provide
rehabilitation support from surgery or injury. The class provides the scope for people to work at the right level
for them and with whatever adaptations will support them best. It is a lovely friendly class and the best possible way to
start off your Monday morning - come try out a class and meet us all!
Location
Baldwin Institute Hall,
Eton Court, Eton, Berkshire, SL4 6BY, United Kingdom
View map full screen
Last updated Feb. 14, 2018, 1:10 p.m. UTC
Patterns of Movement - Yoga and Feldenkrais
I am passionate about movement in all its forms and have danced ever since starting ballet and tap at the age of 4. My current dance passions are Argentine Tango and Egyptian Bellydance. I discovered the Feldenkrais method 15 years ago as rehabilitation for a back injury in a horse riding accident. I later became fascinated by the wider potential of the method for improving movement from noticing the impact it had on my dancing and undertook the four year training to qualify as a Feldenkrais practitioner.
I started practising yoga in the late 1990s and have followed a meandering path with my own yoga journey through a variety of yoga forms and meditation practices including Hatha, Ashtanga, Vinyasa, Mindfulness and Soto Zen. One strand along this path led me to undertake Embodied Dancer yoga training for dancers and to qualify as a teacher with Yoga Alliance UK.
I find Feldenkrais constantly intriguing as a practice in itself, but for me the genius of the method is in the ways it has transformed my dance, my yoga, my horse riding or my running. I particularly enjoy helping students find ways of taking their discoveries off the mat and into their wider lives, whether this is in managing injuries, changing postural habits, improving sports performance or increasing sensitivity for manual work or playing an instrument.
Website:
http://www.patternsofmovement.co.uk/
Qualifications:
Other recognized yoga teaching qualification, Yoga Alliance (RYT - 200)
Private teaching available